PLEASE don't comment about teeth. I know you probably don't know this, but thinking of teeth just disturbs me.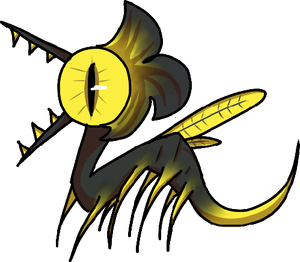 This is Timmy, my message wall guardian. He demands homophobes to eat.
T I M B E R D A S H
Infobox
Timberdash
Content Related
User rank
Normal user
How long I've been on this wiki
7 months
How long I've been on FANDOM
1 year (joined December, 31st 2018)
Rank in badge leaderboard
5
Pages in content category
108
Number of edits(estimate)
5,000
Edit goal
5,500
Most developed characters
Minorities I'm in
Brain structure
Gifted
Disabilities
Visual snow syndrome
Sexuality
Bisexual
Requests
Art requests
Open when slots are open
Art trades
Open when slots are open
Code requests
Never open
Code trades
Never open
Can I make a LeafClan or MistClan warrior/apprentice/medicine cat/kit/elder/queen?
You can without asking
Can I make a LeafClan or MistClan leader/deputy/head medicine cat?
Please ask
Collab?
Probably no, ask first
Fandoms I'm in
Books
Warriors / Wings of Fire / The Land of Stories
Musicals
Beetlejuice, Hamilton, Heathers, Dear Evan Hansen, Newsies
TV Shows
Carmen Sandiego
Video Games
Pokemon
Musical artists
Stray Kids, EXO
Favorites
Favorite musical
Newsies
Favorite Pokemon
Flareon
Favorite Warrior cat
Goosefeather
Favorite song
hhhhh here are a few:

Thus Always to Tyrants ~ The Oh Hellos
Warm Day, Cold War ~ Bronze Radio Return
Bruno is Orange ~ Hop Along
Dead Girl Walking Reprise ~ Heathers
The Room Where it Happens ~ Hamilton

Favorite Book
The Honest Truth ~ Dan Geimanhart
Wiki Frens :)
Close Frens
Frens
Acquaintances
Howdy, I am Timberdash (here I go speaking cowboy). I am an active member of the wiki, always there to help, and a basic stalker. I enjoy listening to kpop, learning language, being a complete goof-off and nerd, and absolutely chaotic. Feel free to talk to me, I am extremely open! And although a mod/admin/craft is better for this, feel free to ask me if you're confused about anything.
I am the wiki's proud owner of MistClan so feel free to ask about those desperate kids. I am also the leader in both the Tribe of Rushing Water and MistClan roleplays so feel free to also ask about that.
Oh! Here is some random stuff:
I am in the CST time zone, so yeetus
In the info box it includes minorities I'm in, please treat me with respect on those subjects.
Don't be a jerk, treat everyone the way you want to be treated here.
I am on chapter 5 of Lost Stars, no spoilers beyond that point.
Please don't yell at stalkers, as they are the majority of my friends.
Most of my pages have mature content. I do put up warning and don't wish for messages saying the mature content disturbed you. The only acceptation is if the mature content is outside the wiki rules.
Don't spam messages on my wall, it clutters my email.
Only ask when slots are full. This prevents me from having to do art every second of my life. If you also ask when slots are full, it defeats the whole purpose of the slots.
NEVER steal my art.
I am very open, so feel free to ask.
In a trade I take art/coding/critiques
REQUESTS
SLOT 1: AppleTheRainWing543 (for a fanfiction)
SLOT 2: OPEN
SLOT 3: OPEN
TRADES
SLOT 1: Qibli77 (for Sparrowsong (them) and Shimmerflight (me))
SLOT 2: Mooneffects (for Amaryllis (them) and Glory (me))
SLOT 3: OPEN
All images here be cursed
Give Kudos to this message
You've given this message Kudos!
See who gave Kudos to this message
Community content is available under
CC-BY-SA
unless otherwise noted.